Q Card & Q Mastercard
Relax Dental offering up to 12 months interest free on all dental treatments of $300 and over * with Q Card, Q MasterCard **
*12 months interest free is available on Flexi Payment Plans. Minimum spend $300. Annual Account Fee of $50 applies. New Cardholder fees - $55 Establishment ($3 PPSR – Q Card only). Existing Cardholder fee - $35 Advance. Minimum payments of 3% of the monthly closing balance or $10 (whichever is greater) are required throughout interest free period. Paying only the minimum monthly payments will not fully repay the loan before the end of the interest free period. Standard Interest Rate, currently 25.99% p.a. applies to any outstanding balance at end of interest free period. Offer expires by 1st of July 2018. Lending criteria, fees, terms and conditions apply. Rate and fees correct as at date of publication, subject to change.
** MasterCard and the MasterCard Brand Mark are registered trademarks of MasterCard International Incorporated
How to apply for this offer
New Q Card Holders: You can apply online

here
or apply from our office. Just ask reception for a form. Once you get your Q Card, come and see us and we will process your finance contract.
Current Q Card Holders: Simply present your Q Card with your drivers licence at reception and we will process your finance contract.
If you need any help completing the form or have a question, you can call the Q Card Customer Support line on 0800 11 7000
Apply Q Card:
GEM Visa/ GE Finance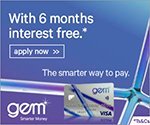 GEM visa card is accepted at Relax Dental. Once used, you can have 12 months interest free on Visa credit card purchases over $250 and up to 55 days interest free on other purchases.
Because it's protected by Visa's verified security systems, your credit card and account are fully protected – online and in the real world.
To apply click here
Southern Cross Easy Claim
Easier claiming with your Member Card
No more filling out claim forms or waiting for refunds.*
Ask us about Southern Cross Health Society Easy-claim
Farmers Finance Card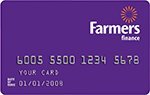 Receive up to 55 days no payments and no interest when you use your Farmers Finance Card at Relax Dental. Lending criteria, terms & conditions apply. For full terms & conditions, visit www.farmersfinancecard.
Paying with your Farmers Finance Card is quick and easy - simply "swipe and sign" like a credit card.
Super Gold Card
We accept SuperGold Card, it is a discounts and concessions card for seniors and veterans, in recognition of their contribution to New Zealand society.
For more information, visit
Visa Card/ Master Card/ Union Pay

We accept all major cards, including Visa, Master Card and UnionPay
EFTPOS/ Cash
You are most welcome to pay by EFTPOS or Cash